Rocko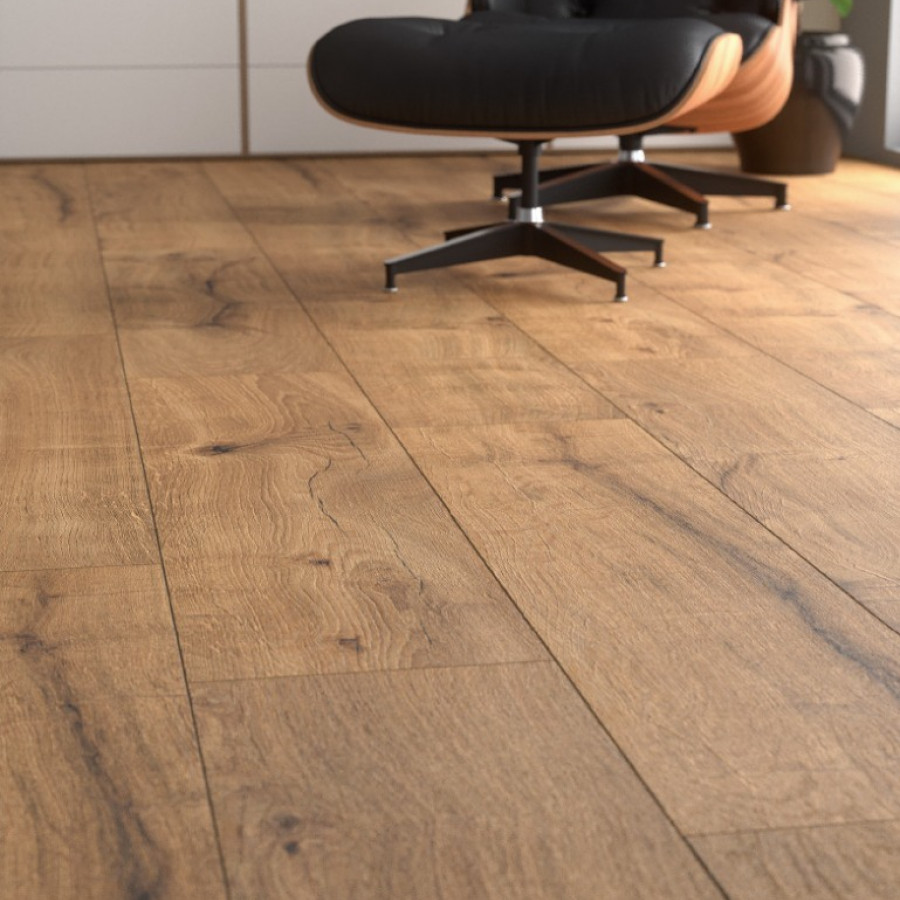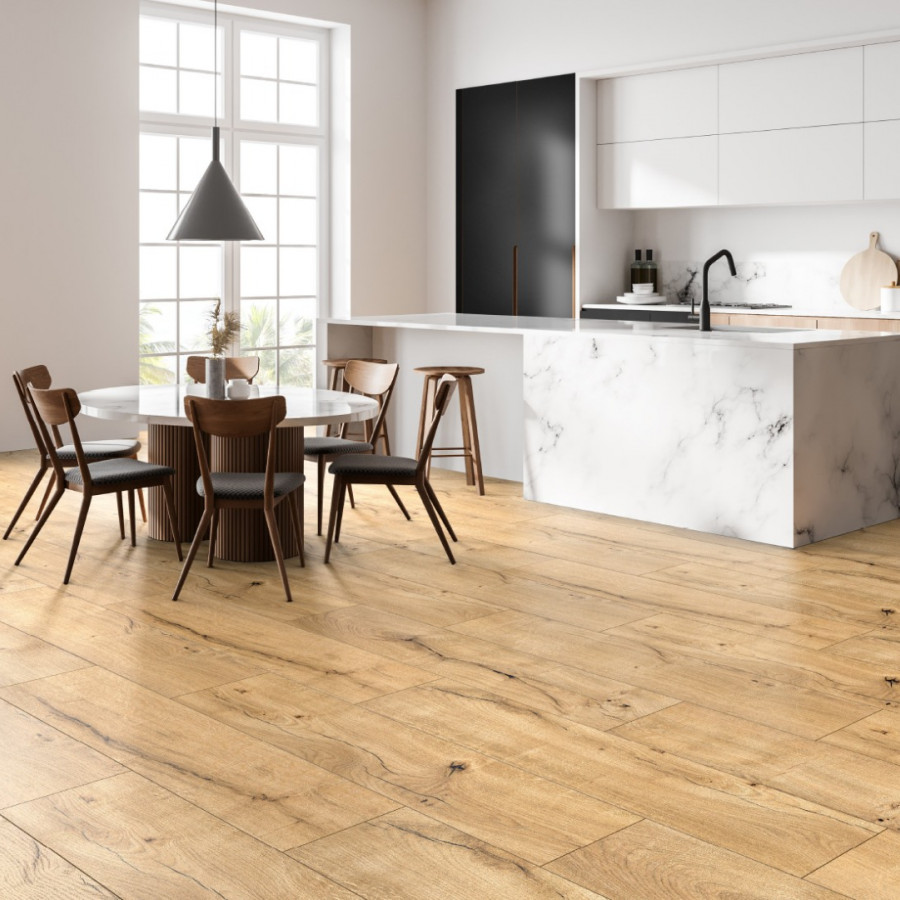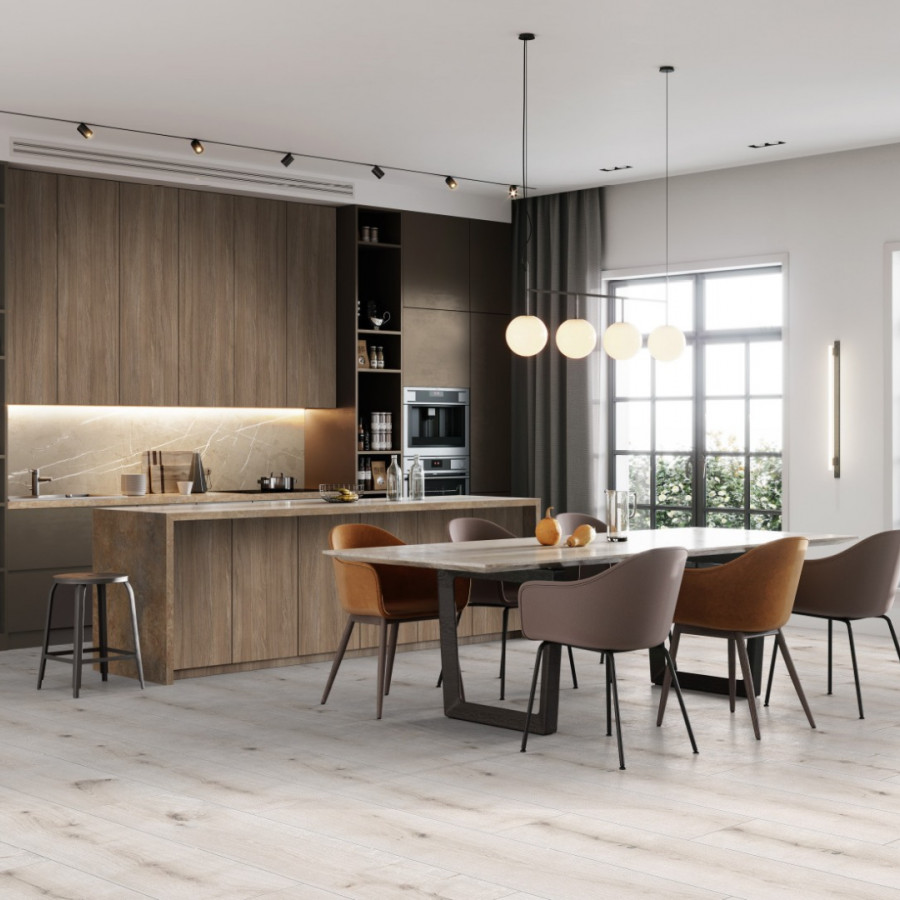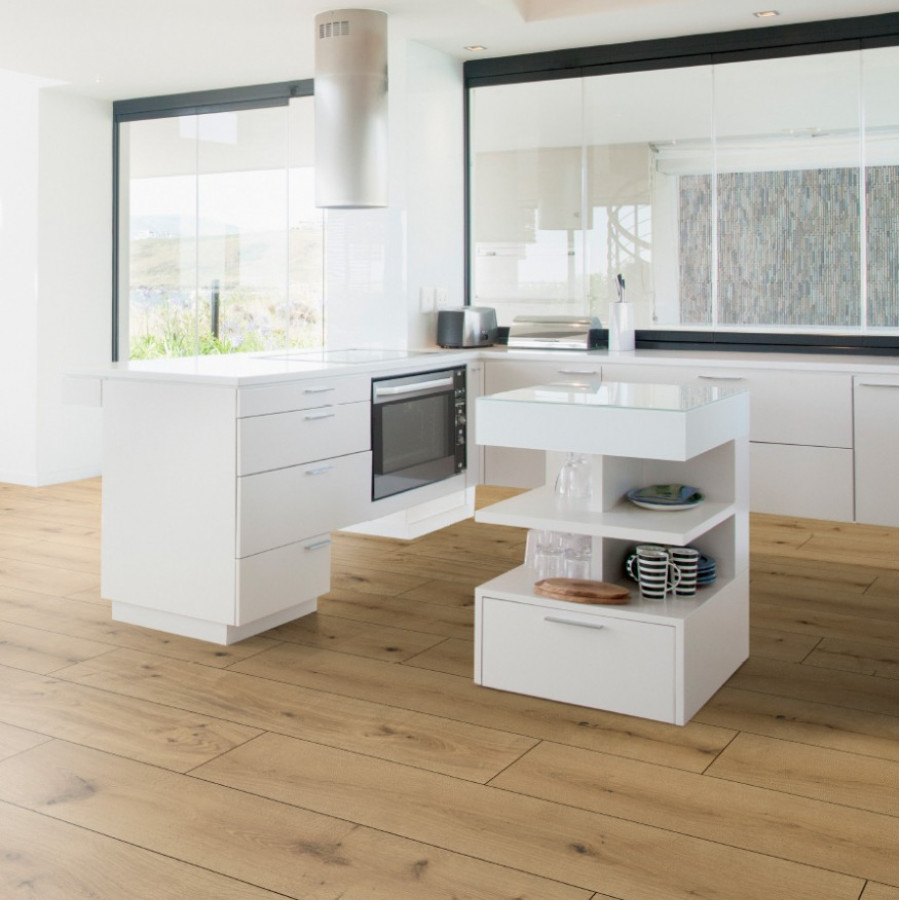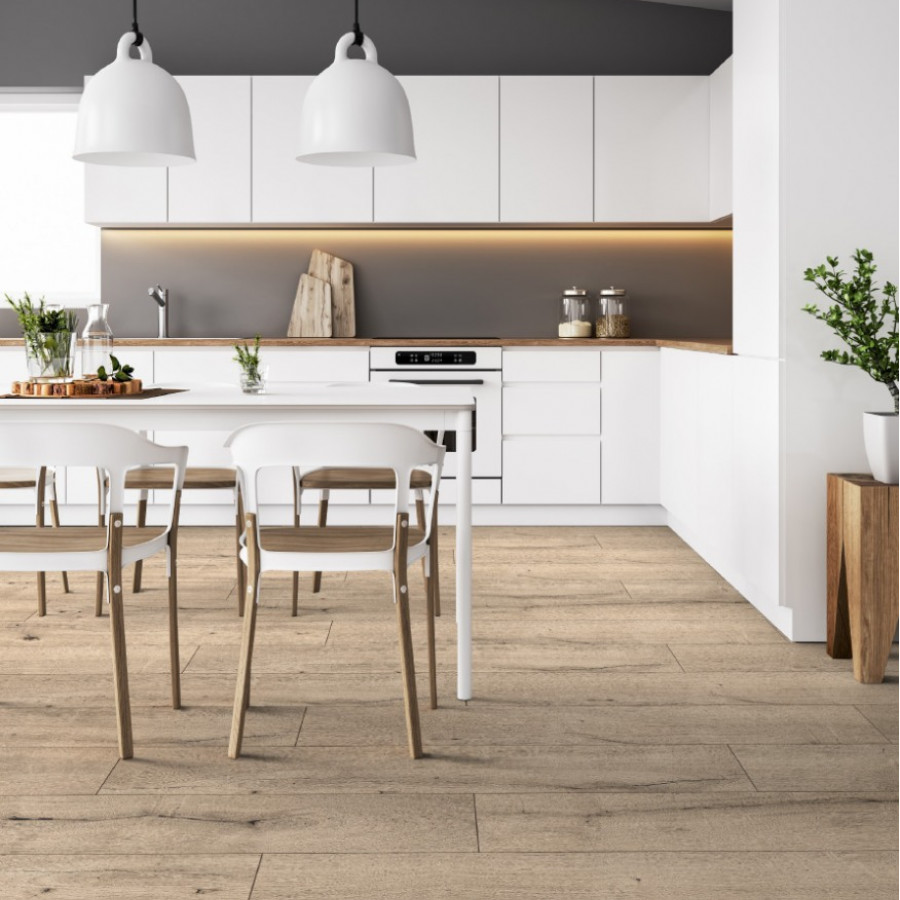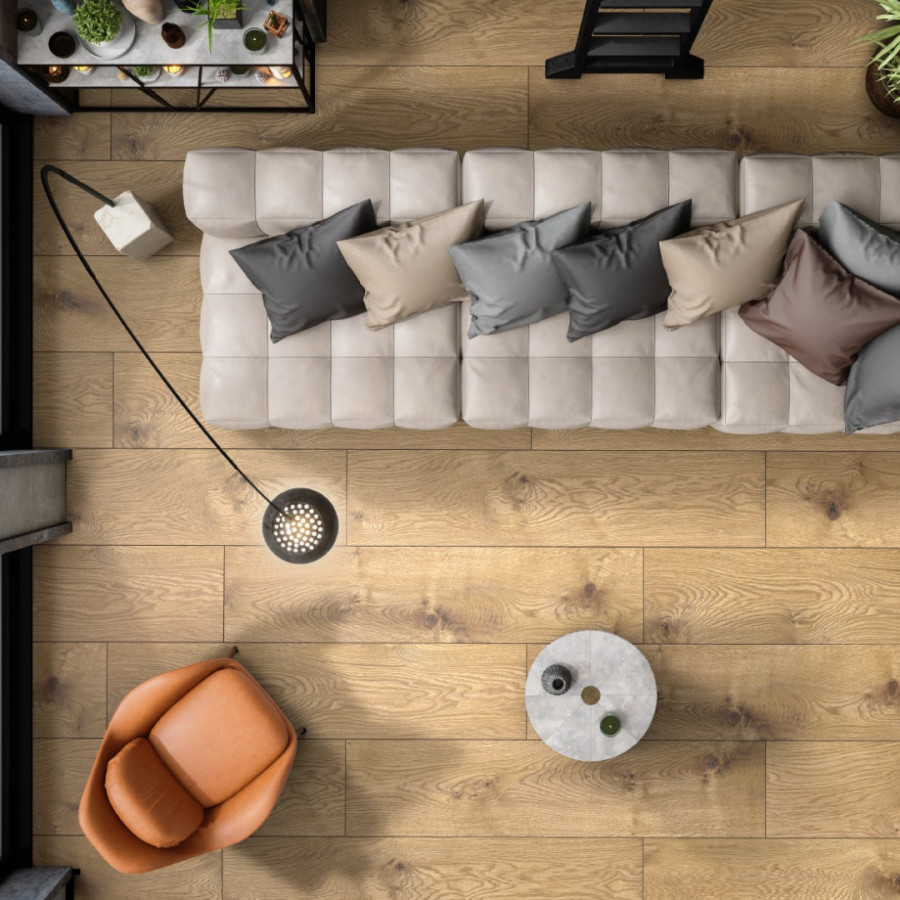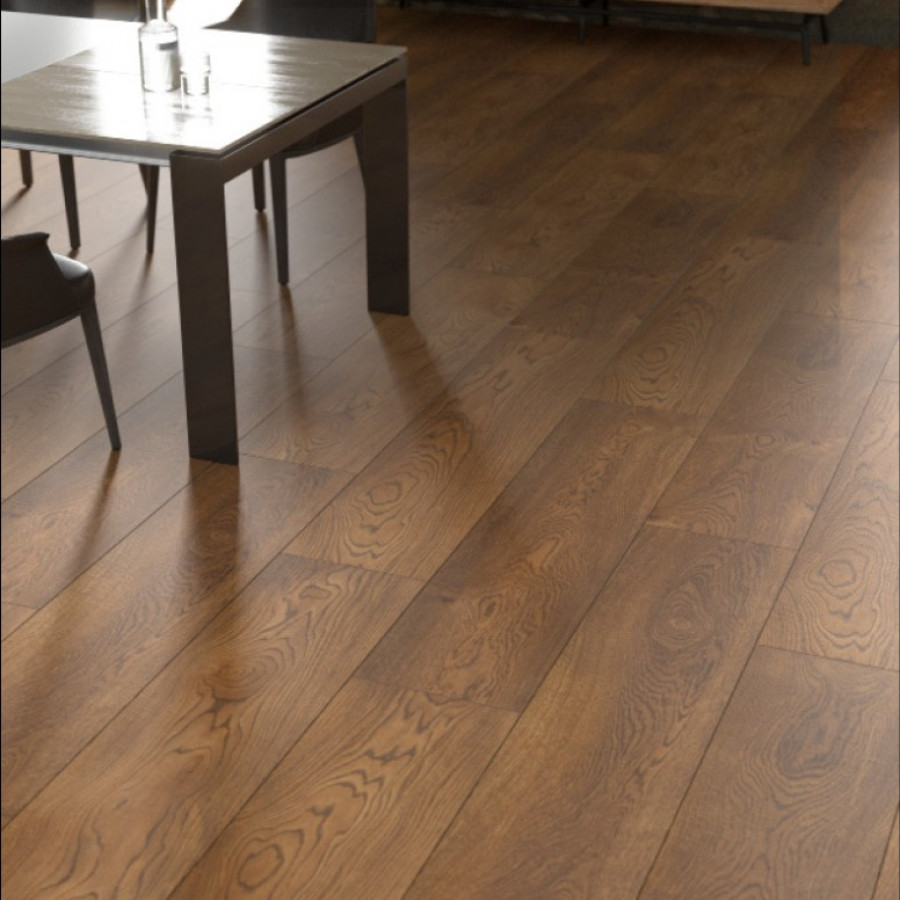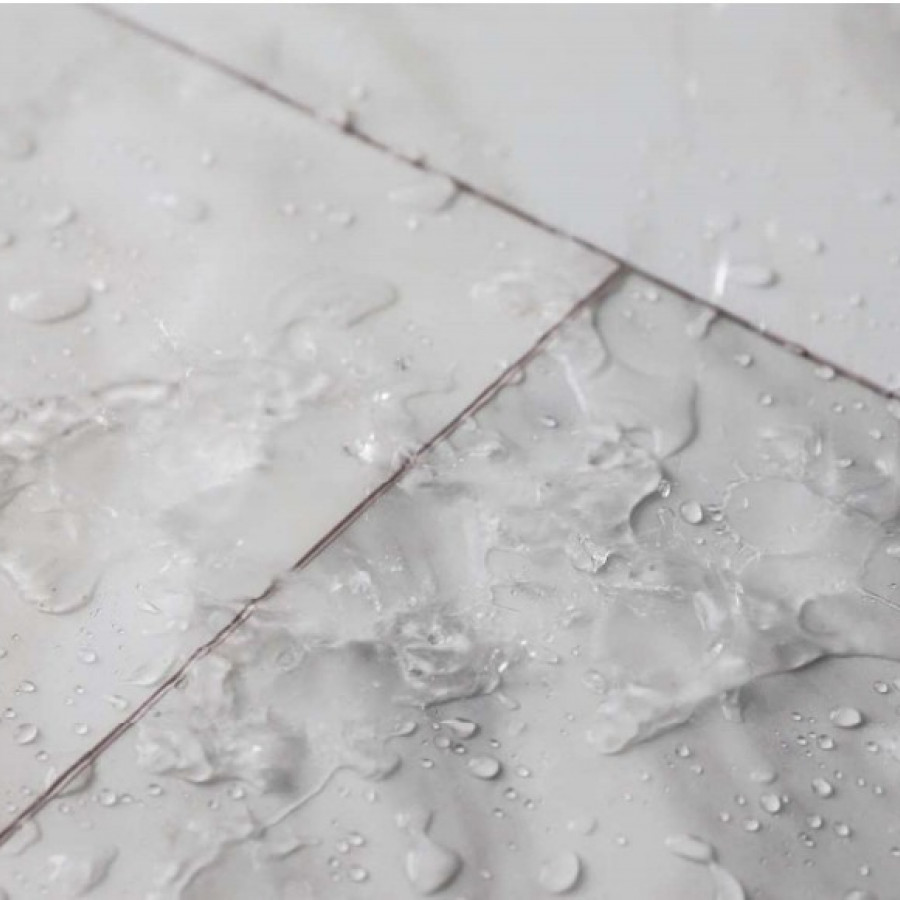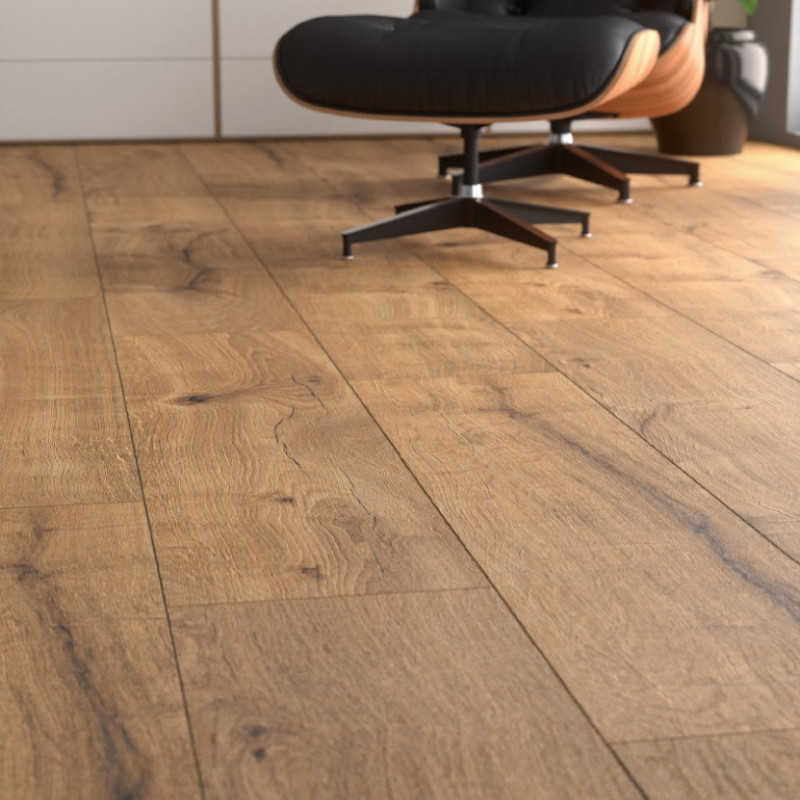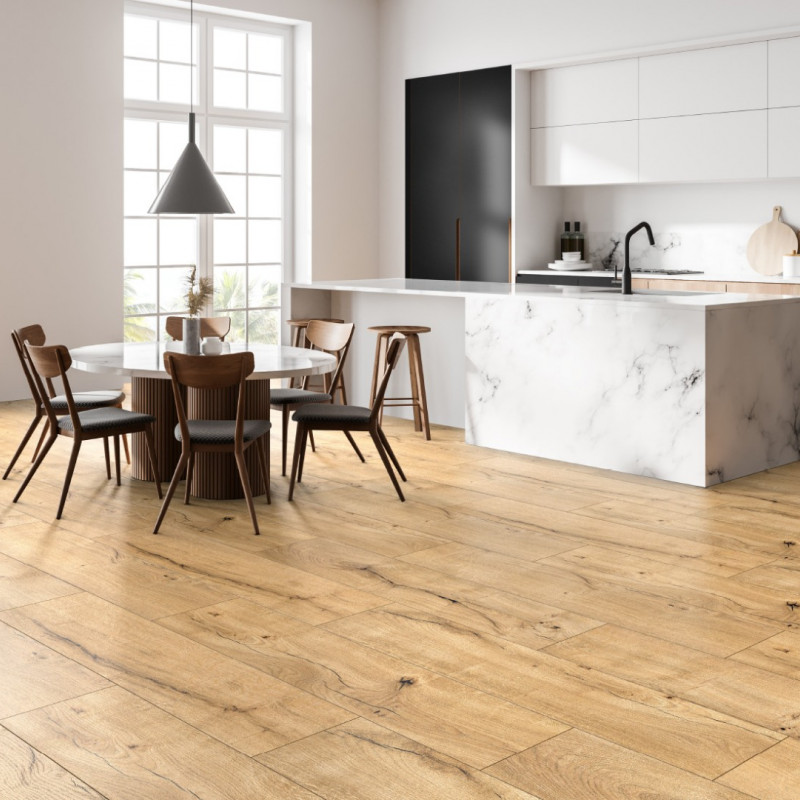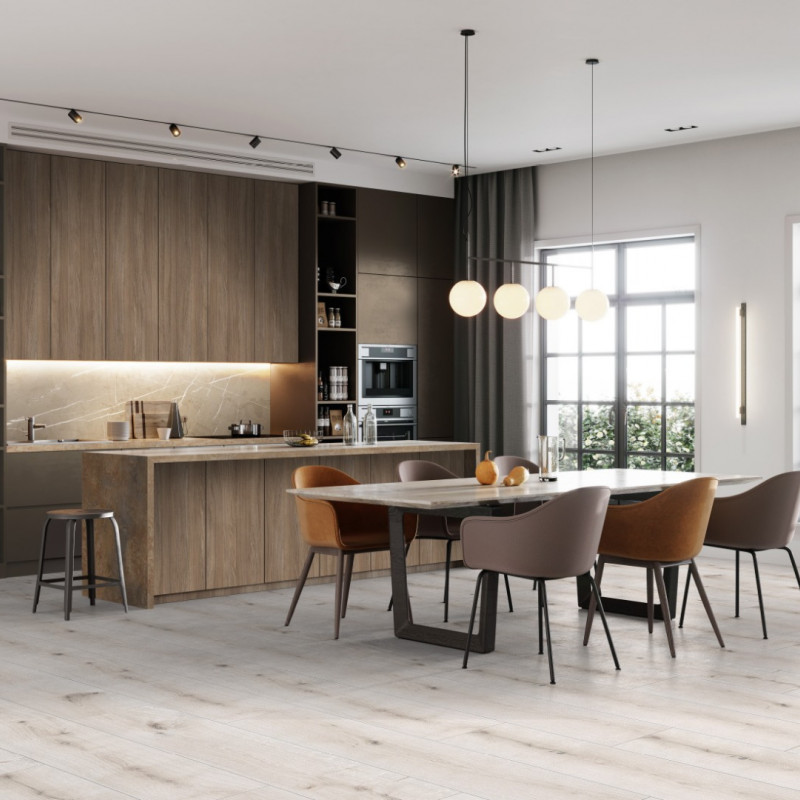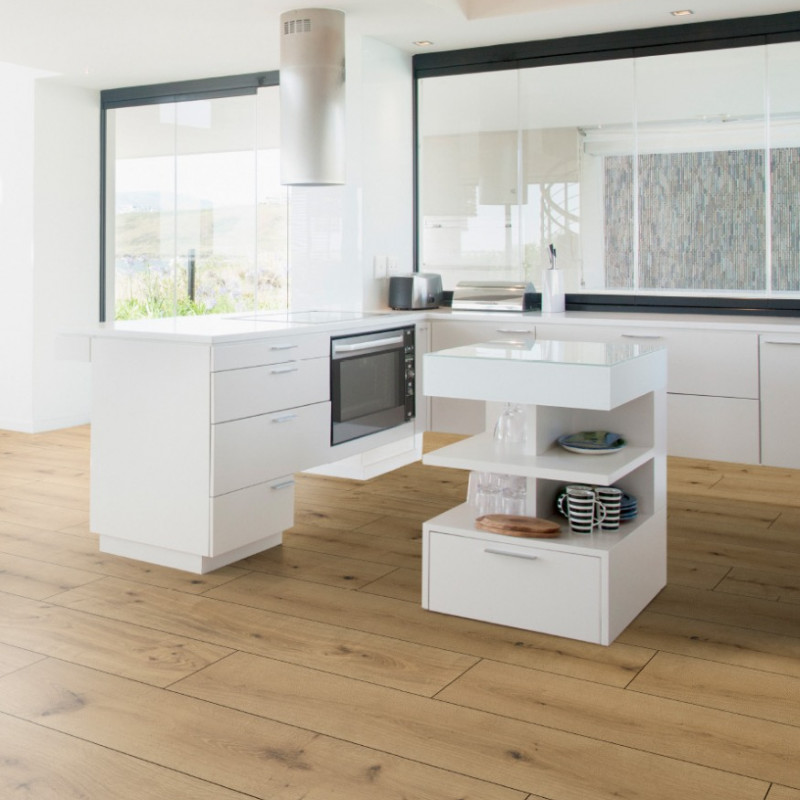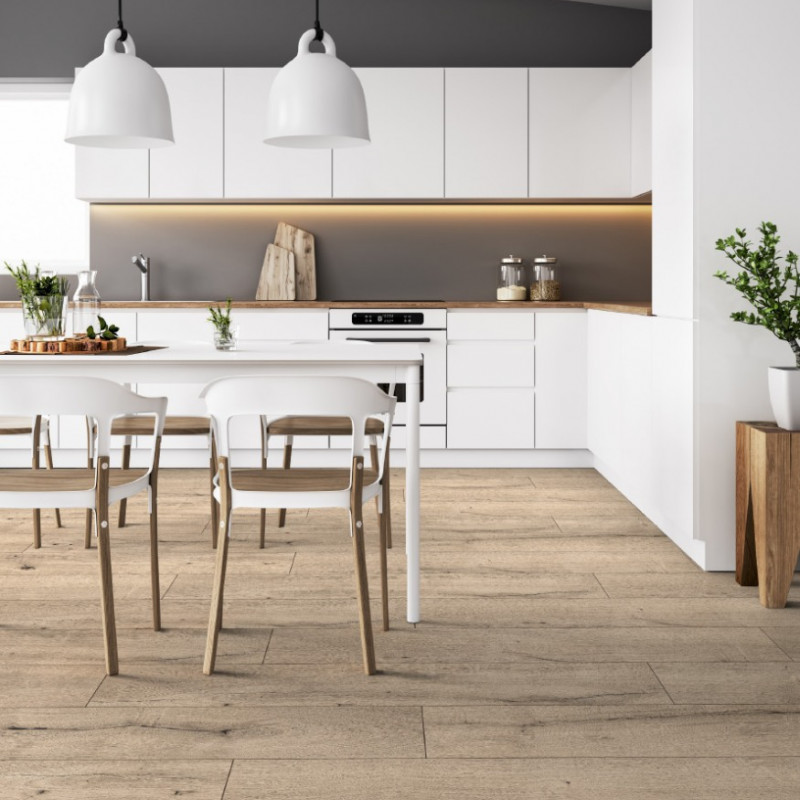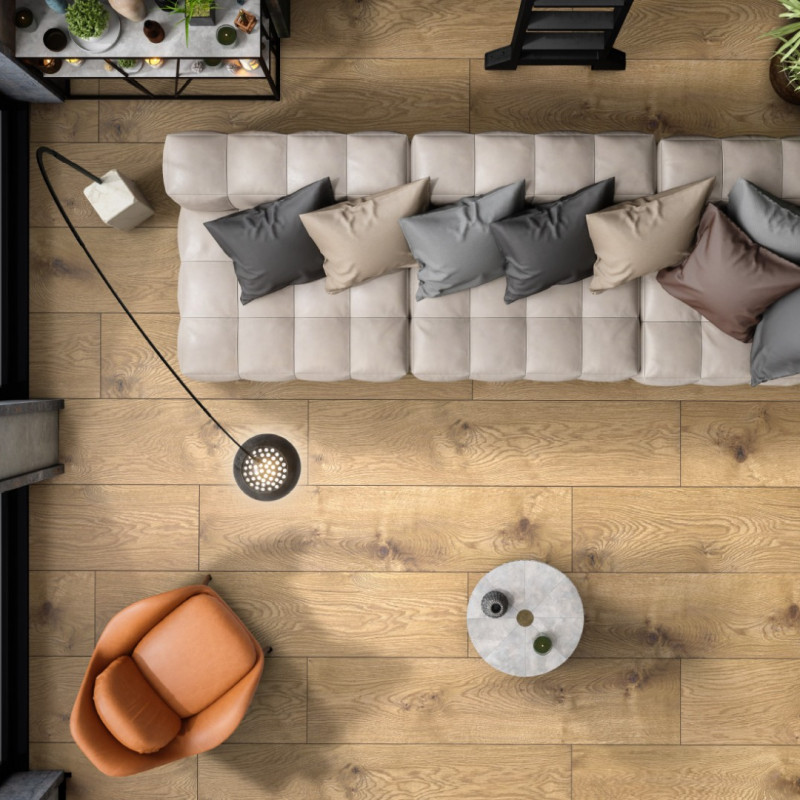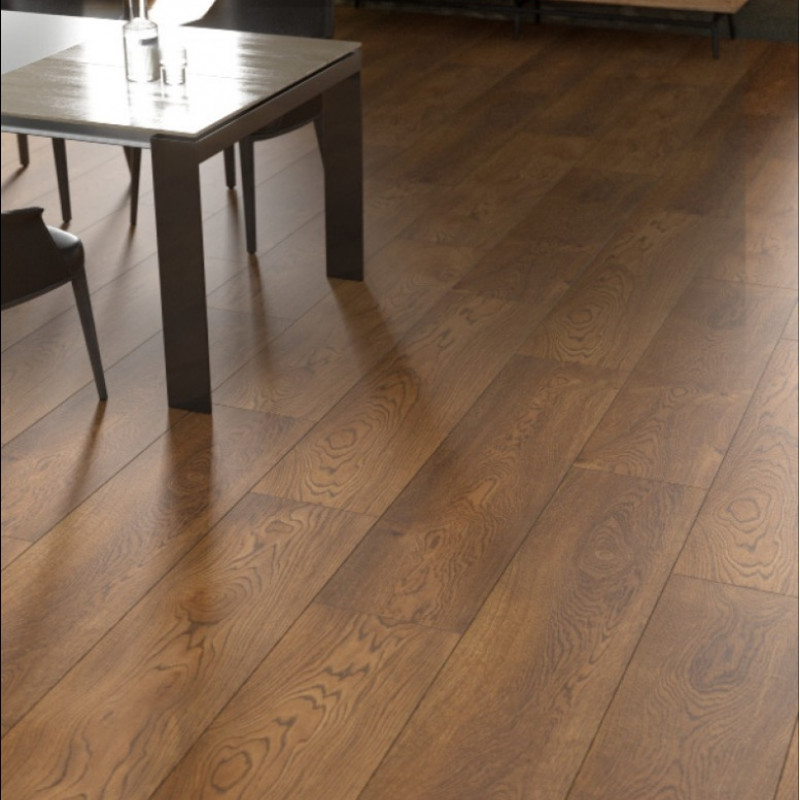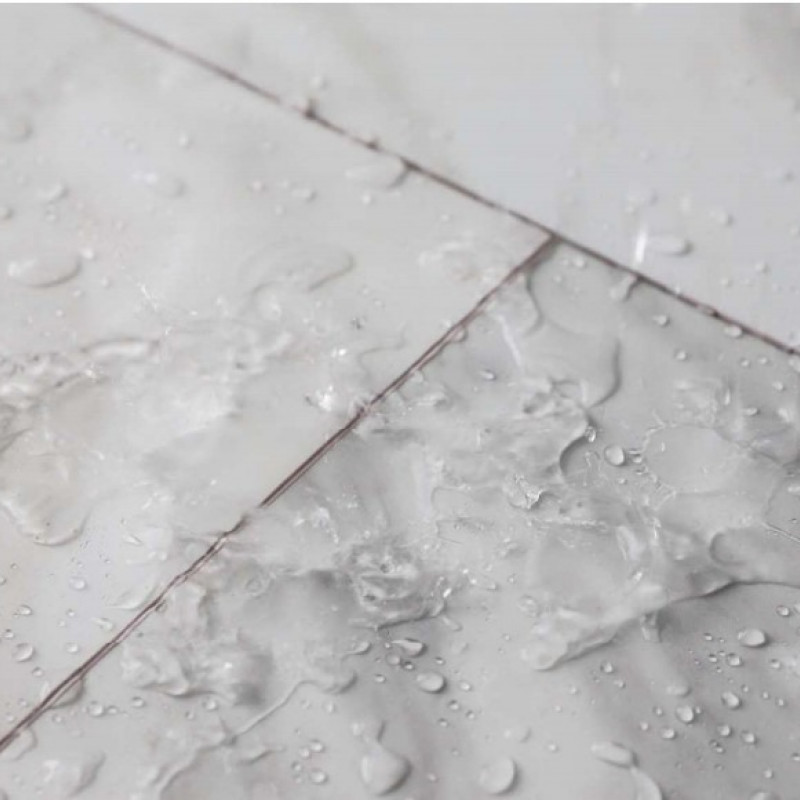 Rocko
The product is suitable for indoor use in dry and humid conditions, such as bathroom, laundry room, kitchen or vestibule. According to the definition, waterproof is used for a material that is fully water-resistant (water resistant, seepage-resistant). Rocko Flooring, manufactured using SPC - Stone Plastic Composite.
The product does not change its dimensions under the influence of temperature and humidity changes, so it can be used in sunny and shaded areas as well as in dry and humid ones technology, is fully waterproof, so it can be successfully used in the kitchen, bathroom or utility room.
The highest abrasion class (> 7000 cycles) guarantees long-term resistance to abrasion. The test confirms the wear resistance of the top layer.
The top layer of Rocko floors meets the stain resistance requirements, incl. coffee, tea, alcoholic beverages or juices, cleaning agents used in kitchen, laundry, and care products used in the bathroom.
Thanks to the low thermal resistance (0.01m2*K/W), and therefore high thermal transmittance, the panels are ideal for use with underfloor heating, both water and electric. Heat losses in this type of floor generated are at 0.4ᵒC.
The 1clic2go pure lock ('fold down' type) used in Rocko Flooring ensures high-quality panel joint and at the same time easy and quick assembly with minimal use of tools. Easy to install and durable connection system thanks to the use of the 1clic2go pure lock. A silent click ensures simple and accurate alignment of the panels to each other.
Defined with DS class, confirm the dynamic friction coefficient ≥30 for dry and clean conditions, ensuring safe movement on the floor.
Rocko Flooring meets the requirements of Bfl-s1 class, so it is flame-retardant and has low smoke emission.
Stock:

Available for order